Royal Jordanian: An Airline With A Different Offering!
21.02.2014 12:45
Royal Jordanian Airlines was started on the 9 December in the year 1963. It is the flag carrier of Jordan is headquartered at Amman. Operations began as early as December 15 and it operates scheduled international services covering basically 4 continents. It main hub is located at the Queen Alia International Airport at Amman in Jordan. Royal Jordanian is an active member of both Arab Air Carriers Organization as well as Oneworld.
The airline schedules and operated over 500 flights in a week that include more than 112 flights that depart daily. The Air Finance Journal voted it as the "Airline of the Year 2007". Royal Jordanian in order to be as well as connected as possible, the airline has code share agreements with top international airlines. These include the Air Berlin, American Airlines, British Airways, Gulf Air, Iberia, Malaysia Airlines, Meridiana Fly, Oman Air, S7 Airlines, SriLankan Airlines, Syrian Air, TAROM and US Airways.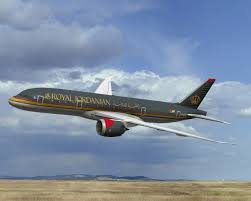 Royal Jordanian | Image Resource : knifeedge.com
Most of the aircrafts are named after the well known Jordanian cities and some of the older ones like the Airbus A340 and Airbus A310 named after Hashemite Royal Family members. At present the airline has more than 31 aircrafts and will probably have strength of about 38 aircrafts by 2017. The airlines cargo known as Royal Jordanian Airlines Cargo operates the freight division to the continents of Africa, Europe, North America and Middle East. Additionally it also offers cargo charter services. Royal Plus is the frequent flyer program. The Alpha Group provides food and drink offered in flight and its onboard entertainment system is referred as "Sky Cinema".
Kommentare